As well as the appearances below, through the course of the year Gregg will be hosting a number of events at hotels around the country. Click here to find more details about Gregg "on tour".
Skew Restaurant – Bishop's Stortford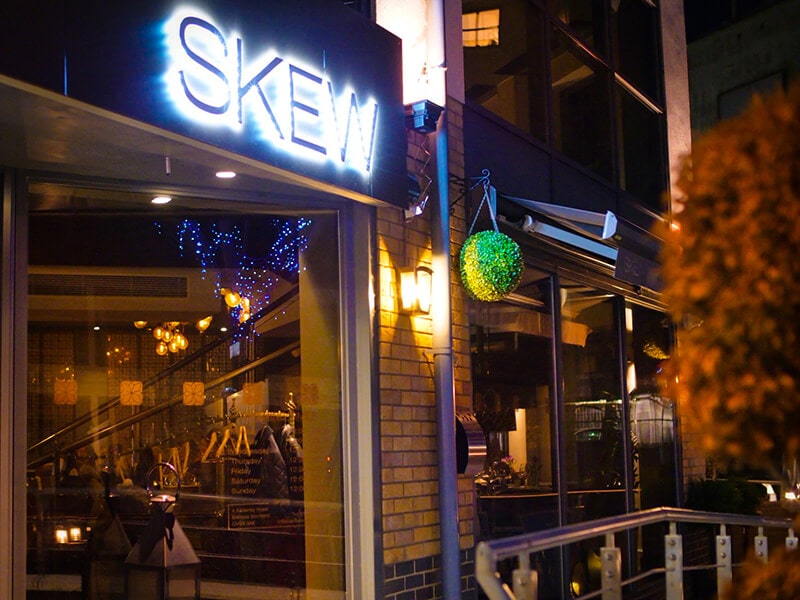 Tue 6th Nov 2018
Çilingir Sofrasi
Special Celebrity visit by Gregg Wallace on November 6th!
Minimum of 4 people per party. Bookings via phone only!
01279 653635
​The idea of Çilingir Sofrasi is to kick back, relax and taste your way through our Menu experiencing the wonderful flavours of Anatolia. During your visit, each party member will be served a taster of every menu item listed below. This will begin with the Cold Mezze options, which will be readily laid out on your table upon your arrival. Following on from the Cold Mezze's will be the Hot Mezze's, then the Skew Premium Grill, and then the Desert.
Children's Liver Disease Foundation's Chefs' Gala Dinner
Mon 18th Mar 2019
Now in its ninth year, Children's Liver Disease Foundation's biennial Chefs' Gala Dinner combines the very best British cuisine has to offer with a night of fabulous fundraising. For 2019 the event will be moving to a new home at the prestigious Jumeirah Carlton Tower in London's Knightsbridge and will take place on Monday 19th March. The evening will begin with a glittering champagne reception where guests can mingle with our host chefs and celebrities.
Jumeirah Carlton Tower's Executive Chef Mr Simon Young is hosting this very special event. Simon has been the hotel's Executive Chef since 2003 and had recruited a fantastic brigade of chefs to join him in the kitchen for the evening. 200 guests will be treated to courses prepared by Michelin starred chefs, Simon Hulstone, Shay Cooper, John Campbell and award-winning pastry chef Claire Clark MBE.
CLDF are very pleased to announce that Simon will be joined by guest host for the evening Mr Gregg Wallace, best known as co-presenter of BBC's MasterChef.
"We are very excited that Gregg can join us and bring his fantastic culinary knowledge to the evening. The Chefs' Gala Dinner is a prestigious event which over the years has raised over £1,000,000 to help us fight liver disease in children" says CLDF Chief Executive, Alison Taylor.
In order to enjoy this once in a life time banquet to its fullest, each table will also be joined by their own guest chef from top restaurants across the country, giving guests a real insight into their culinary experience.
Tables for this exclusive event will be sold at £1,850 for a table of 10, individual tickets are available at £185 each.
For further information or to reserve your table, please contact Children's Liver Disease Foundation on 0121 212 6022 or by email to fundraising@childliverdisease.org
Bordeaux and the great foodie cruise
Tue 27th Aug 2019 to Tue 3rd Sep 2019
Join the MasterChef presenter Gregg Wallace on this wonderful, luxurious cruise through one of the great destinations for wining and dining
Can there possibly be any finer destination for gourmet lovers than Bordeaux? With world-class wineries wherever you turn and a culinary tradition to match, this is about as good as it gets. On this spectacular river cruise, wending its way through the glorious countryside of the Medoc and around, you will be joined by two special guests perfectly placed to help you get the most out of an appetising journey: the Masterchef presenter Gregg Wallace and Steve Groves, a former winner of Masterchef: The Professionals and one of the country's best chefs in his own right. You will be put through your paces on a special plating challenge – judged by Gregg himself – and enjoy talks from both men. You will also get the chance to explore some of the region's finest wine chateaux as you sail down the Garonne on a five-star river cruise ship.